With the cooperation of major Japanese manufacturers, we supply JAPAN MADE ship machineries and ship spare parts worldwide.
We proudly supply the best quality of JAPAN MADE ship/industrial
machineries to domestic/foreign ship owners and ship management
companies. We give our detailed support from trial run, periodic
maintenance/inspection to the repair of machinery/spare parts. We've
received high evaluation from our customers for our rapid and accurate
service in urgent cases. Our experts with experienced knowledge will be
dispatched on site to solve your problems or give you technical guidance.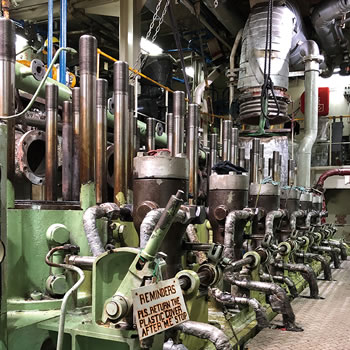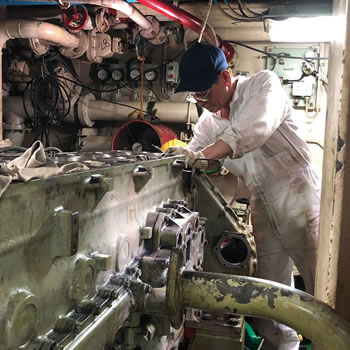 MAKERS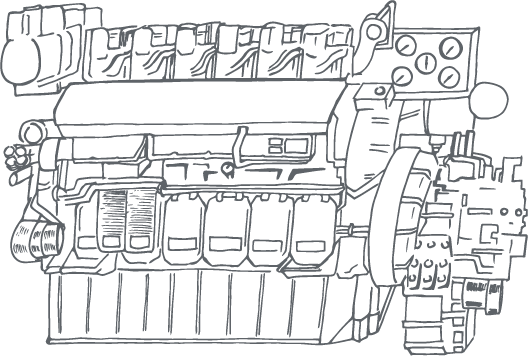 MARINE DIESEL ENGINE

AKASAKA
HANSHIN
DAIHATSU
HITACHI
KUBOTA
NIPPATSU
NIIGATA
IHI SULZER
UBE
KOBE-MITSUBISHI(UE)
AKASAKA-C(UE)
ITO
MAKITA
MITSUI-DEUTZ
MITSUBISHI(MHI)
SUMITOMO(SHI)
FUJI DIESEL
YANMAR
J-ENG

M.A.N. B&W Japanese licensee :

HANSHIN-KAWASAKI
HITACHI
MAKITA-MITSUI
MITSUI
KAWASAKI
MITSUBISHI

PIELSTICK Japanese licensee :

JFE(ex. NKK)
DU(ex. IHI)
NIIGATA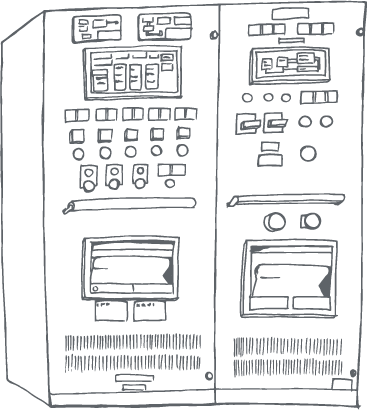 ELECTRICAL / CONTROL

AZBIL
IDEC(Izumi)
TERASAKI
DANFOSS
OKI
RIKA DENKI
KOKOSHA
MUSASHINO
NAKAKITA
SAGINOMIYA
MITSUBISHI-ELECTRIC
SUMITOMO PRECISION
UTSUMOMIYA ELECTRIC
UZUSHIO ELECTRIC
SANSHIN SENPAKU DENGU
FUJI ELECTRIC
SHINKO ELECTRIC
NISHISHIBA ELECTRIC
YOKOGAWA-HOKUSHIN
YAMATAKE-HONEYWELL
MISUZU
OMRON
MAROL
TAIYO
TOSHIBA
NABCO
MEIYO
NAGANO
TOKYOKEISO
TOKYO-KEIKI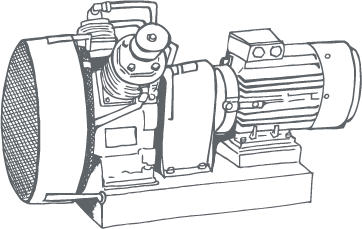 AIR COMPRESSOR

TANABE
YANMAR
MATSUBARA
SANWA
IHI
SUCTION GAS ENGINE
TEIKOKU-HAMWORTHY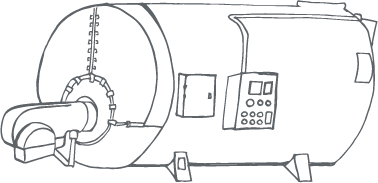 BOILER / EXHAUST GAS ECONOMIZER / INCINERATOR

MIURA
NISHIDA
GADELIUS
VOLCANO
SUNFLAME
TORTOISE
OSAKA BOILER
TAKUMA
KAWASAKI
HADA
SASAKURA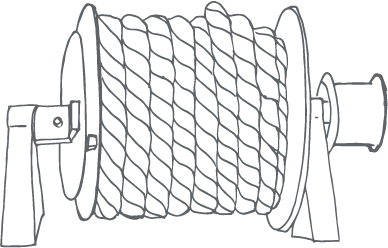 DECK MACHINERY

FUKUSHIMA
KAYABA(KYB)
MACGREGOR
KUBOTA
TOKYO KIKAI
TSUJI
EBARA
NIPPON PUSNES
UCHIDA-REXROTH
YAMAX(ex. YAMAMOTO IRON WORKS)
MITSUBISHI(MHI)
IHI
KAWASAKI(KHI)
SHINKO
YUTANI
JAPAN STEEL
MANABE
TUBAKIMOTO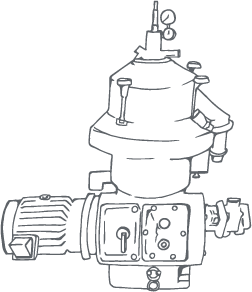 OIL PURIFIER SEPARATOR FILTER

MITSUBISHI KAKOKI
ALFA LAVAL
NIIGATA
KANAGAWA KIKI
TAIKO KIKAI
TOMOE(SHARPLES)
AMEROID
SASAKURA
NIHON SEIKI
TAISEI
FUJI FILTER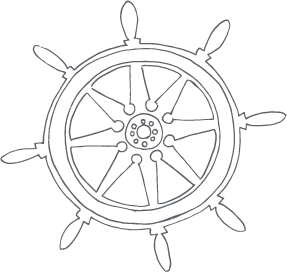 NAUTICAL EQUIPMENT

ANRITSU
JRC
FURUNO
Japan Radio Co.(JRC)
TOKYO KEIKI(TOKIMEC)
KYORITSU
NUNOTANI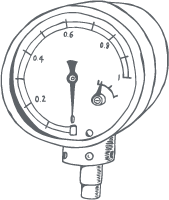 MEASURING INSTRUMENT / AUTOMATION

FUJI ELECTRIC
MEIYO ELECTRIC
MUSASHINO
NITTO SEIKO
TOKYO KEIKI
UTSUKI KEIKI
MITSUBISHI ELECTRIC
YOKOGAWA-HOKUSHIN
NIPPON ELECTRIC INSTRUMENT(NEI)
NAKAKITA SEISAKUSHO
KURAMOTO INSTRUMENT
YAMATAKE HONEYWELL
SHIMAZU SEISAKUSHO
NAGANO KEIKI
NABTESCO
NUNOTANI
SAGINOMIYA
TAIYO ELECTRIC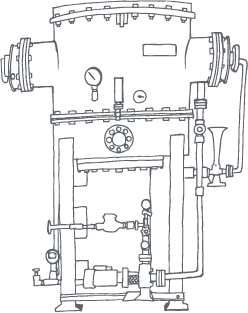 FRESH WATER GENERATOR

SASAKURA ENGINEERING
MIURA
ALFALAVAL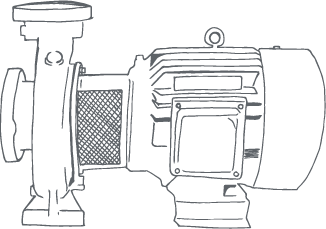 PUMP

DAITO
FUJITA
ISHIKURA
TEIKOKU
SHINKO
SANKO ENGINEERING
KOSAKA LABORATORY
TEIKOKU MACHINERY
EBARA
ISHII
NANIWA
HEISHIN
TAIKO KIKAI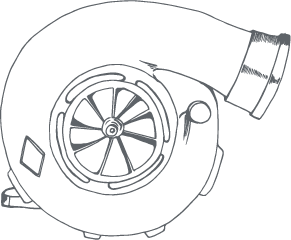 TURBO CHARGER

ABB
BBC
NIIGATA-NAPIER
MITSUBISH(MET)
MAN(NA)
IHI(TURBO SYSTEMS UNITED)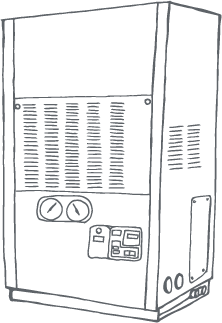 REFRIGERATOR AIR CONDITIONER

DAIKIN
NAMIREI-SHOWA
MITSUBISHI
ROTASCO
HASEGAWA
USHIO
NISSHIN
SABROE
CARRIER
MAEKAWA
TOYO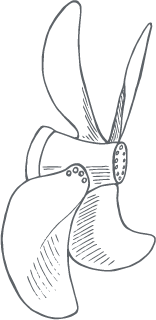 STERN ARRANGEMENT / PROPELLER

EAGLE
KOBELCO
MIKADO
NIIGATA
KAMOME
HANSHIN
NAKASHIMA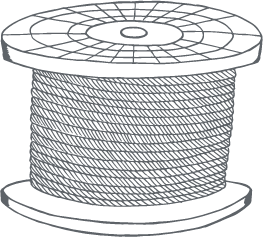 WIRE ROPE for Gantry Crane and RTG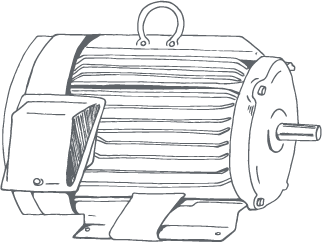 MOTOR

FUJI ELECTRIC
YASKAWA
FUJI ELECTRIC WORKS
FUJII SEIMITSU
NIDEC
HITACHI
SUMITOMO
ORIENTAL